My top ten photos - in a sort of order, with my favourite last.
We are lucky here in Calderdale having many canal walks nearby. Several times a year the sun is in the right direction to create wonderful images of overhanging vegetation in the water. Taken from a Samsung Note 3 phone.
When I was about 14 years old my parents had a stone mason build a wall to the front of our house. I watched him at work and he showed me how o cut stones and dress them. Luckily we had a blacksmith in the village where he made me some masonary tools: he made me a left handed pitcher. The wall plaque commemorated Primet Secondary Modern school in Colne, Lancashire reorganised to Primet High School. They chose to put it at the school entrance.
This ghostly looking photo was taken at the wood below Albert's Promenade in Halifax. Calderdale..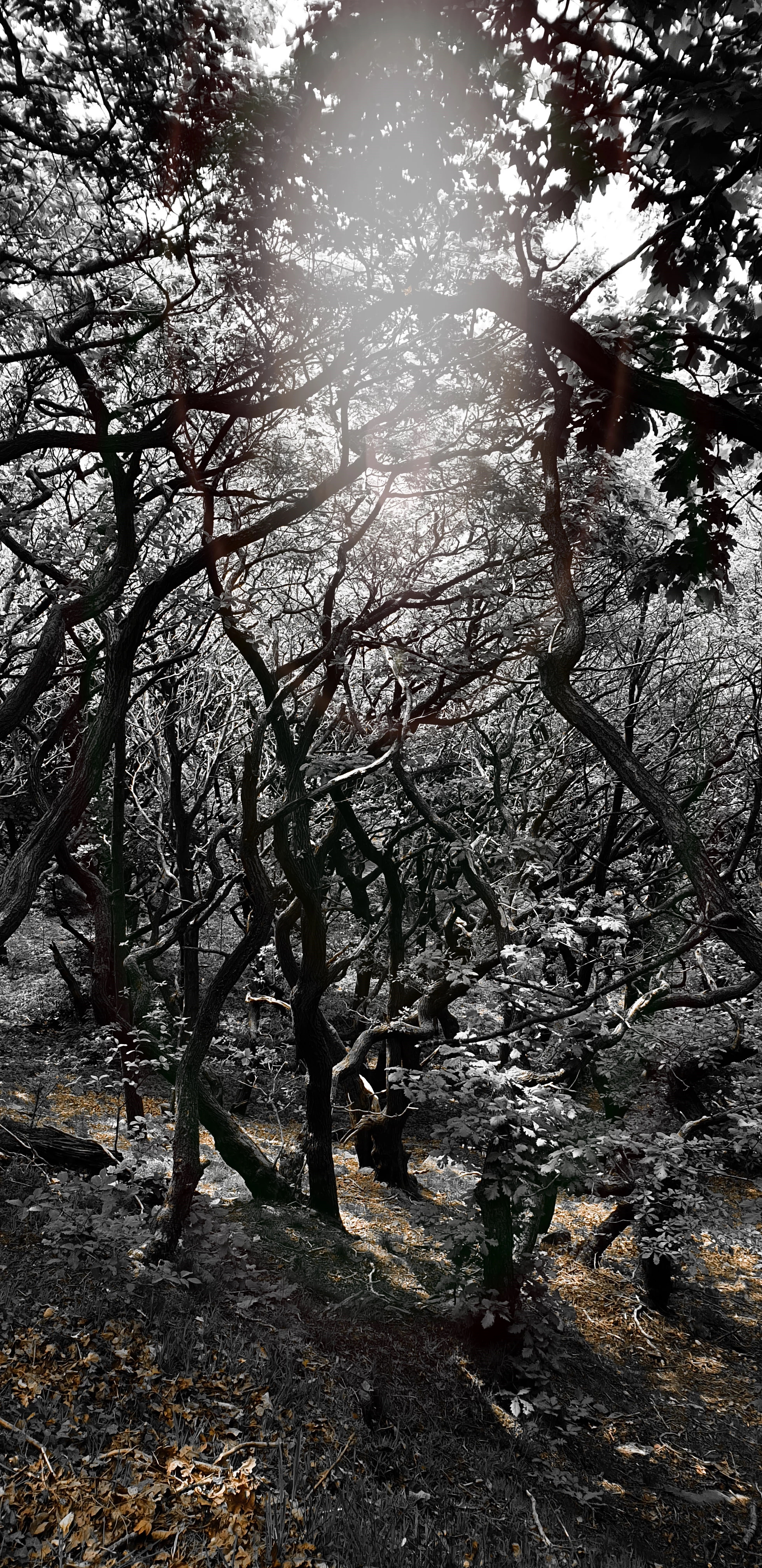 On the 25th of June 2000 we visited Somerset House to see the Gilbert collection. By pure coincidence Sir Arthur Gilbert would be signing his books at noon. I am fascinated with micromosaics. I was looking at a copy and a gentleman came over in a wheelchair and asked my interest. I realised by his entourage that he was the Sir Gilbert. Afer pleasantries I asked if I could bring my wife who was looking at the exhibition. He agreed and moreover when we later asked if we could have a phootograph of him signing his book he asked his "minder" if so, he did and we have the photo. He left England that afernoon to return to America. Very shortly layer he died. I believe that is the last photo taken of him book signing. The story of how the Collection came to be in England is interesting. He was Britsh born, went to America where he and his wife made a fortune. He told the British government that he would like to leave their Collection to England if they could find a fitting building, else it would be left to the American people. It was first housed at Somerset House and is now in the V&A museum.
1973 Swallow Falls, North Wales. Such happy memories. This was taken on a day out from our (parents') chalet at Llandanwg near Harlech
In the late 60's I built a dark room to develop and print 35 mm plus half frame monochrome film.
This photo from 1969 shows Chris absorbed with making paterns in the puddle. I experimented with my chemical formulations to develop the film, print and fix photographs. I'm pleased that 50 plus years later they have not yellowed.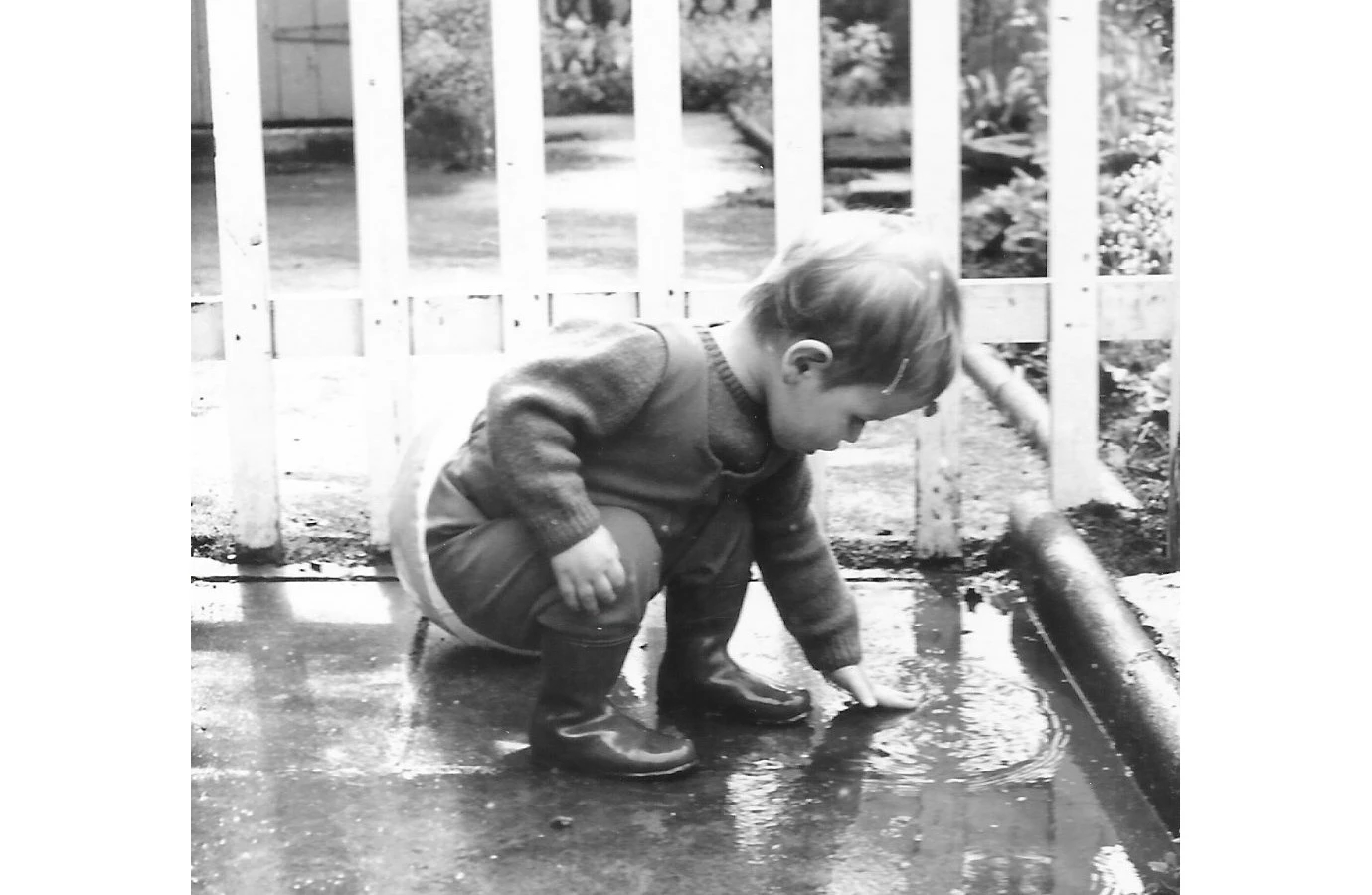 This is my favourite photo of Hugeon Croft Farm, Todmorden where we lived from 1977 to 1988. The carved stone at the back door is the first flagstone I carved in 1955. Happy memories. It was where our children had their formative years. At 1350 feet, 311 metres above sea level on the moors berween Lancashire and Yorkshire the weather was often very bleak. We learnt to read the weather!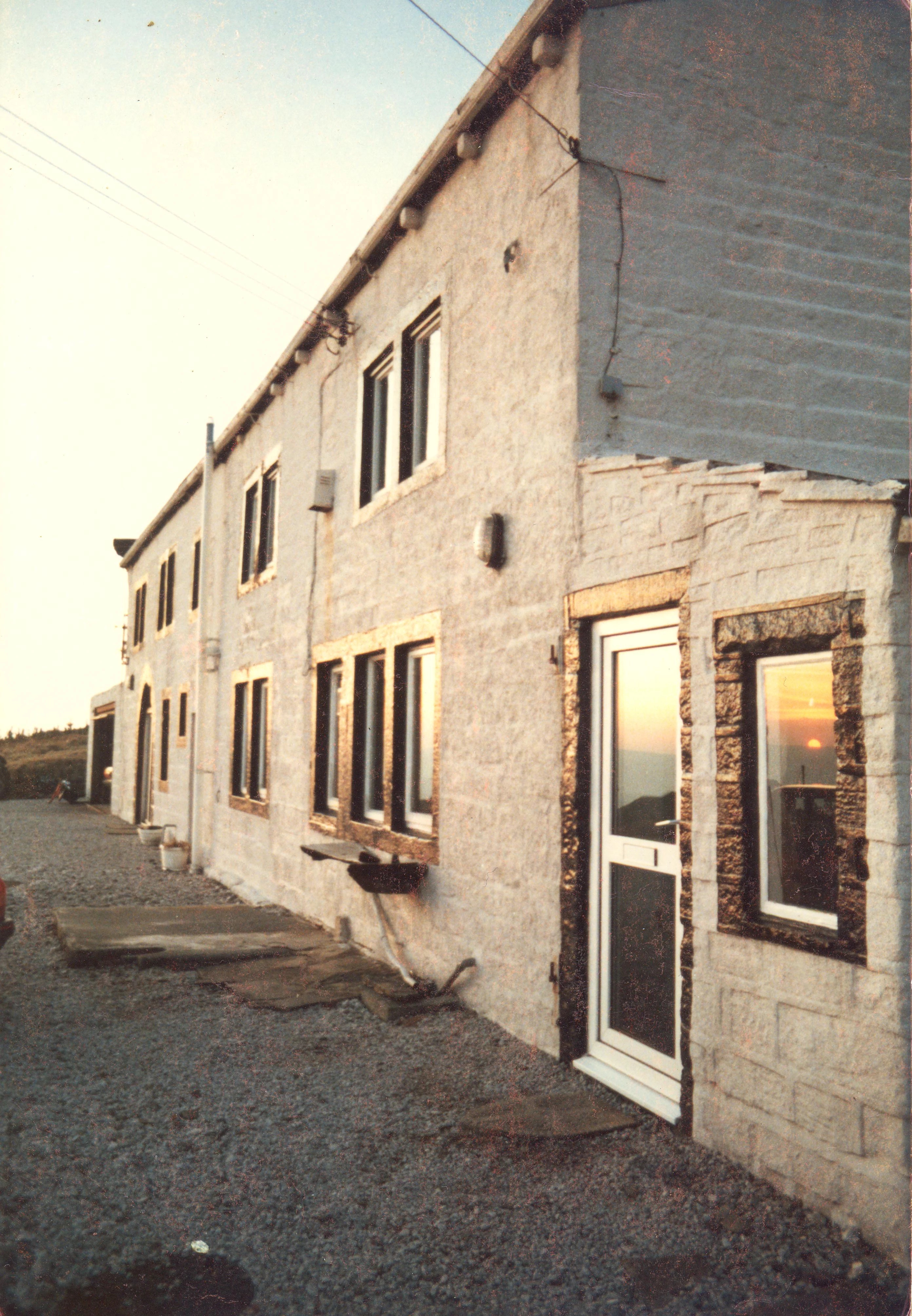 This photo of Charlotte was taken at Christmas time at the top of Floyen, Bergen, Norway. It just had to be taken!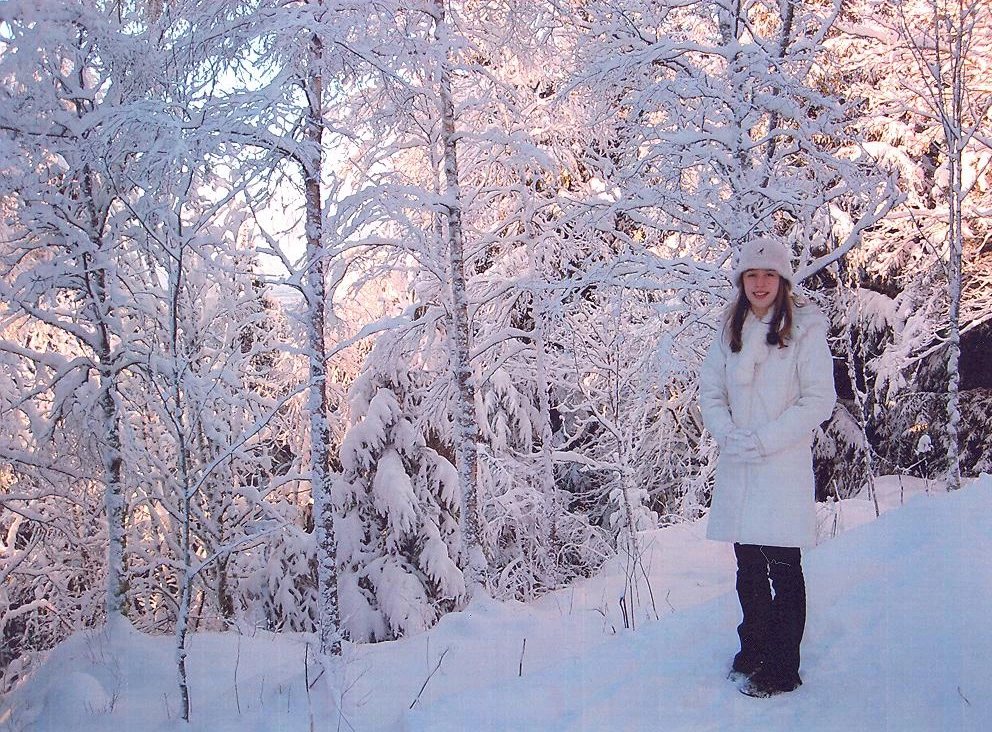 And finally this photo. Christmas 1968 was the last photo I took at Pasture Gate House, Barrowford where we grew up - six of us - my parents, sister and two brothers. We had 2 acres of land and on it an orchard with cherry, apple and plum trees. In the large greenhouse we grew tomatoes and there was black grape vine - thought nothing of eating a full bunch at once! We also had beehives, hens, ducks and a goat. We grew our own vegetables. My mother bred Afghan Hound dogs and she once showed at Crufts.
RETURN to Home Page